How To Fill Your Pipeline with Primed-to-Buy Prospects No Matter WHAT Niche You're In…(Then Systemically Close, Scale, Hire and Fire Yourself all the Way to a 7-Figure Agency)
What You Get:
Re-Wiring Your Brain for Agency Success in 2020:
How Your Agency's Foundation is Flawed…(and Why if you continue building this way it'll crumble unexpectedly)
Scientifically Choose a Scalable Market With The Niche Calculator (So you can spend PROFITABLY on ads and stop relying on organic or direct outreach to fill your calendar)
The Ultimate Paradigm Shift for Lost Agency Owners (Rewire your brain for focus and clarity)
How Smart Agency Owners KILL Their Shiny-Object-Syndrome (…and avoid the all-too-common mistakes that keep you poor)
Defeating the Patience Principle (and how to have your BREAKTHROUGH moment a lot faster than we did)
7 Ways to Bring Your Inner-Game to the Big Leagues (even if you've tried "everything" and STILL struggle with mindset)
The Secret to Simplification (you NEED this if analysis-paralysis holds you back from taking action)
Pillar #1 – Setting Appointments
Our $3 million a year Agency's SOP's and Systems for…
Setting Up an Organic Prospecting Mechanism (that yields up 7-10 clients every month alone) for $400-600 per month…
Cold Email (Sneaky ways to guarantee a high-deliverability and connect with ideal prospects who're looking for you)
Voicemail Drops (Curiosity-invoking scripts that get dozens of call-backs from prospects with the push of a button)
DM's that get Decision-Makers to Book Directly in Your Calendar and Leave Their PERSONAL Cell Number (While Avoiding the Pitfalls of Getting Your Profiles Banned with Organic Messaging)
Weekly Coaching Calls With a Multi-Million Dollar Copywriter (So you get personal attention on your ads, funnels, cold emails, scripts, and much more)
Advanced Paid Ad Strategies for Agencies: 
How to GUARANTEE Your Campaigns Spit Appointments at You For Years to Come
An over-the-shoulder look at how to set up an inbound leads campaign in less than 30 minutes (even if you don't have any testimonials, can't write copy, or don't have any market research)
2-Steps to Getting Hungry Pre-Sold Prospects Lining Up to Hear Your Offer
The Busy Agency Owner's Strategy for Managing Your Inbound Campaigns (Set this up RIGHT and you'll have evergreen ads that work for years…)
How to Model Any Ad from Any Industry and put your own Unique spin on it (So you can quit looking like all your competitors and win the bidding war ten-fold)
How to Optimize Your Campaigns for the Lowest Cost-Per-Call (so you can profit on the FRONT-END)
LIFETIME Licensing-Rights to the FB Ad Copy and EXACT Funnel We Used to Rapidly Scale to 7-Figures (…and won us a shiny 2 comma club award)
Detailed Breakdown of Our 2 Comma Club Funnel (and how you can model it for your agency, no matter what niche you're in)
How to Get Started With YouTube Ads (Tap into the most cost-effective way to generate inbound leads for your Agency…This is for you if you've gotten ad accounts banned and don't want to rely on Zuck forever…)
Pillar #2 – Closing Appointments
How to Repel Bad-Fits and Hook Your Ideal Clients into your Offer (in 15 minutes or less!!!)
Listen to LIVE Recordings of Closed Sales Calls (…see what closing at 60%+ actually looks like)
Be a Fly-on-the-Wall in dozens of our INTERNAL team's Sales Trainings (steal our meeting structure and management style if you have salespeople)
How and Where to Hire Hungry Closers Who Work on STRAIGHT-COMMISSION (so you can get OFF the phones and win back your time)
How and Where to Hire Hungry Closers Who Work on STRAIGHT-COMMISSION (so you can get OFF the phones and win back your time)
The #1 Secret to 7-Figure Agency Sales Presentations (Knowing this one thing took Omer from Uber-Driver to closing over $2 million in revenue his first year with us)
The Exact Presentation We Use to Close 60%+ of the Clients We Get on the Phone With (and Exactly How to Customize it for Your Agency for Easy Sales)
THIS PRESENTATION ALONE…
✅ Doubled our Retention Rate
✅ Constantly Improves Client-Happiness and Decreasing Annoying Requests / Complaints
✅ Programs our soon-to-be clients to refer us business in the first WEEK working with us
YOU'LL ALSO GET…
The Quickest Way Move Skeptical Prospects Through Your Sales Cycle (and turn them into your BEST clients)
How to Handle ANY and ALL Objections Before You Hear Them (so when you ask for the card you hear those sweet-sweet digits instead of "I need to think about it")
Simple Strategies We Used to Double (and sometimes TRIPLE) Our Salespeoples' Close Rates
Psychological Tricks That Keep Your Prospects ENGAGED During Your Pitch (if you've ever had a prospect lose interest in the middle of your call…you NEED this)
How to Use an Emotional Story to Put Your Prospect in a BUYING-state (even if you don't have a good story to tell)
How to Craft the PERFECT Offer Stack (and Make Saying "YES!" a No-brainer)
How to Leverage Negative Risk-Reversal (and why it's CRUCIAL to Success in Selling Agency Services)
The EXACT Price Reveal Strategy That Increased Close-Rates by 11% OVERNIGHT
How to Use Decoy-Pricing for ANY Offer…(and why if you don't you're leaving six-figures minimum on the table over the next few months)
How to Weak Points in Your Sales Process (and remove them with ease)
PLUS WEEKLY COACHING CALLS WITH OUR 7-FIGURE AGENCY CLOSER:
Get Your Sales Calls Reviewed
Hear What's Working RIGHT Now
Bring Your Salespeople to Learn From the Best
AND…
Follow-Up mastery with email and SMS scripts (so you can get clients back on the phones and close them with ease)
7-Figure Agency CEO breaks down his sales process for the group (and how adding upsells and downsells is the KEY to liquidating ad costs…even if your costs rise)
Pillar #3 – Systems and Scaling
(If you've ever struggled with clarity around setting up systems so you transition to CEO then, this is the training for YOU.)

Together, we'll cover:…
The exact process every single client goes through (from the very first touch point up until they leave…)
How to easily track every metric and measure your way to success (getting this right is one of the biggest contributors to my success)
Dispelling the Complexity around creating scalable systems (Model our PROVEN step-by-steps for your own Agency)
The Secrets-to-Retention: What Gurus DON'T Teach (because they don't know…)
Account Manager Masterclass (hiring, systems, automations, scripts, processes)
(Sick of talking to clients? Use our job ads, interviewing process, scripts, and trainings to get your new hire up-to-speed LIGHTNING fast so you can win back more of your time)
How to automate 80% of EVERYTHING (so you can keep operating costs crazy low and scale without too much overhead or infrastructure)
Virtual Assistant Masterclass (everything you need to know about hiring, training, and managing VA's)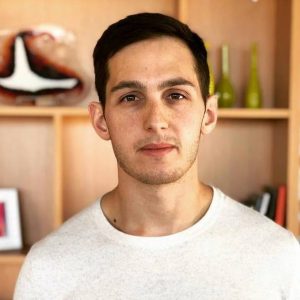 Joel Kaplan – SMMA 7 Figure Agency Contains: Videos, PDF's
MEMBERS ONLY
Sign Up to see all our download links and hidden content.
100% Satisfaction Guaranteed
Download as much as you need
You can choose from two membership options:
Lifetime or Monthly
Starts at $32.50